Students at the Kingstown Preparatory School (KPS) have been exposed to ways in which they can eat healthier through a World Food Day exhibition that was held at the school.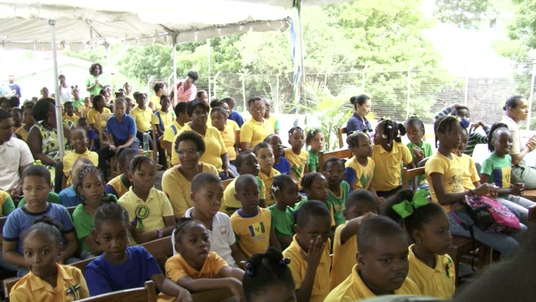 The event which was attended by students, teachers and parents took place on Friday 11th October, 2019 in recognition of World Food Day celebrated internationally on 16th October. It was also held in celebration of the 40th anniversary of Independence of this country.
Speaking at the event, Principal of the KPS, Mrs. Susan Abraham highlighted the school's feeding programme; where students no longer pay for their meals but can now enjoy free meals once a day. Mrs. Abraham noted that this exhibition exposes children to local foods and promote healthy eating habits.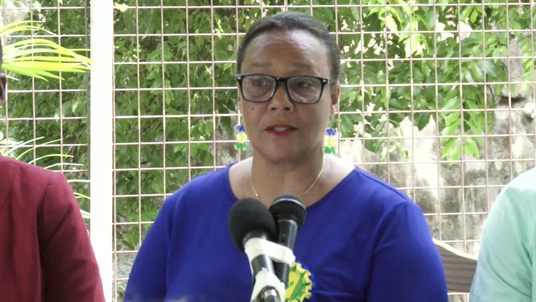 Encouraging students and parents to eat healthy foods, Minister of Agriculture, Hon. Saboto Caesar admonished parents and teachers to not just display local foods in celebration of World Food Day, but to strive to cultivate healthier eating habits among the children. The Agriculture Minister said local "farmers of SVG will be willing to work with primary schools in the country to start to have children eating better at an earlier age."
He also expressed elation at the KPS's move of marrying the 40th anniversary of independence with the World Food Day celebrations.
Featured Speaker Senior Agricultural Officer, Cornelius Richards urged students and parents to start their own back yard garden and grow more food; ultimately eating healthier and growing stronger. Richards also took the opportunity to invite persons to Agri Expo SVG 2019 that will be held at the E. T. Joshua Tarmac from 16th - 19th October, 2019.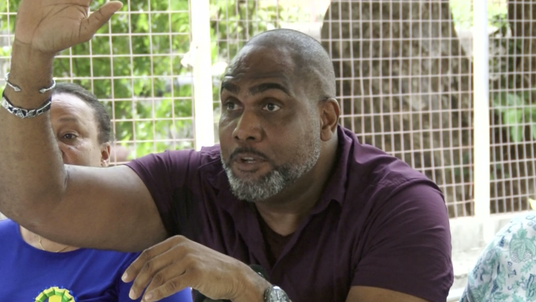 The United Nations Food and Agricultural Organization (UNWHO) Representative Dr. Colleen Phillips in her remarks pointed out the theme for this year's World Food Day celebrations "Our Actions are our future, Healthy diets for a zero hunger world," and encouraged students to choose foods with less sugar and salt; and also implored them to eat more fruits and vegetables.